Washington, D.C. Ajvar 5K Unites Community for a Great Cause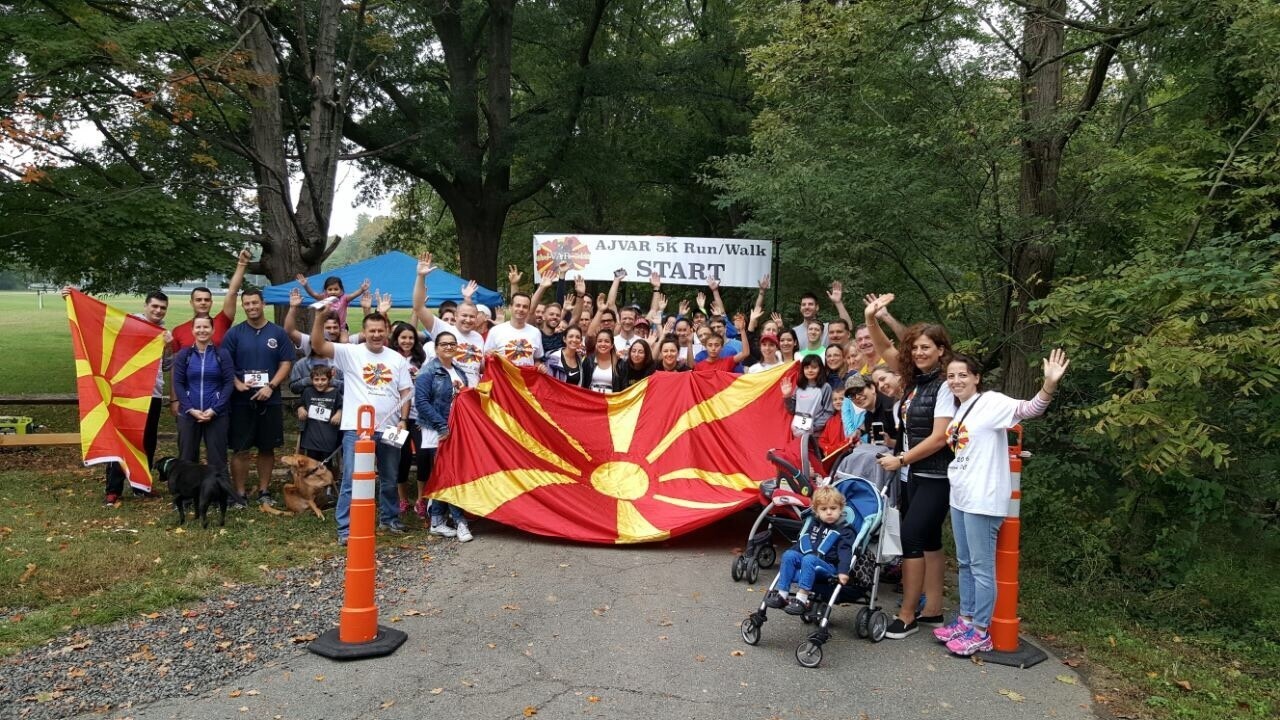 On Saturday, October 8, 2016, the local Macedonian-American community and friends of Macedonia in the Washington, D.C. metro area came together for the 3rd Ajvar 5K Run/Walk at Bluemont Park in Arlington, Virginia. Organized by the United Macedonian Diaspora (UMD), the race was able to attract about 60 participants, including His Excellency Dr. Vasko Naumovski, Ambassador of Macedonia to the United States, and over 18 different sponsors and donors. The title sponsor of the event, MAMA's Traditional Recipes, contributed a great deal to the event's success.
Proceeds from this event as well as the other three races held nationwide (Garfield, New Jersey, Columbus, Ohio, and Los Angeles, California) will go towards Emanuil Plus, an organization in Bitola, Macedonia that provides support for children with cerebral palsy, epilepsy, and various other neurological disorders. Our goal is to raise enough funds to cover one full year of operating expenses.
D.C. Ajvar 5K participants entered beautiful Bluemont Park, despite the rain, and were greeted by race volunteers who provided the runners with their race bag, t-shirts, and a delicious jar of MAMA's Ajvar (upon completion of the 5K).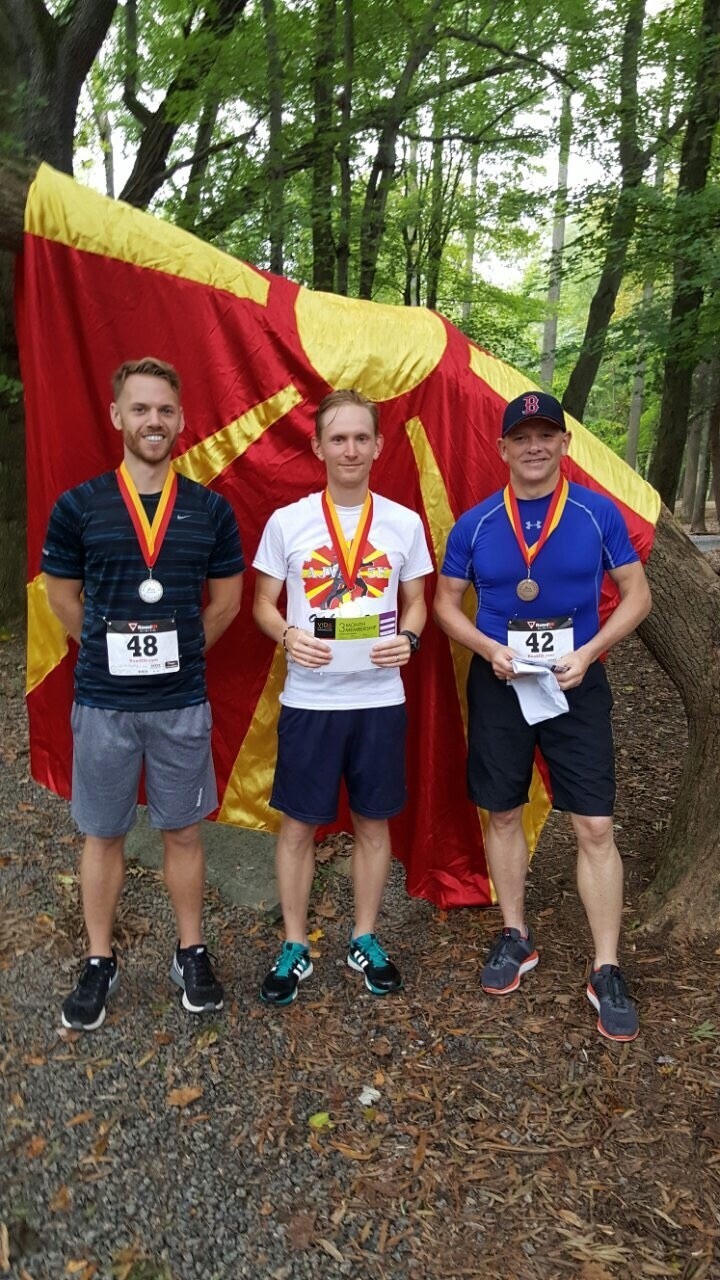 CONGRATULATIONS to our race medal recipients!
1st: Christopher Petton
2nd: Austin Fast
3rd: Dave Clark
Following the winners ceremony, there was a raffle with items such as gift certificates by Road Runner Sports for a free pair of running shoes, Pizza gift certificates by Piola, and the first ever CD compilation of Macedonian traditional music published by the Smithsonian Folkways Recordings, "Playing 'Til Your Soul Comes Out."
On behalf of the entire Washington, D.C. Ajvar 5K planning committee, a big thank you goes out to all of our sponsors, participants, and volunteers. Without your commitment this event would not have been possible. It was truly amazing to see the Washington, D.C. community come together to create positive change for those who need it the most. Our collective global society benefits most when we as people all come together for a common cause.
We look forward to planning future events that will continue to inform, support, and unite Macedonians around the globe.
Special gratitude to our sponsors: (Title Sponsors) Mama's Traditional Recipes; (Gold Sponsors) Ambar Restaurant; (Silver Sponsors) Piola Pizza, Road Runner Sports, Vida Fitness, Nova Foot and Ankle Center, Maya Gramenopoulos, Blagoj Skandev, Chris and Lydia Antoniou; (Friends of Ajvar 5K) George Mazevski, Ambassador Vasko Naumovski, Paul Fiore, Patrick Burke, and Ljupka Arsova.
Special thanks to our planning committee and volunteers: Gordana Mirkoska, Ana Dukoska, Alexis Zickafoose, Ana David, Natasha Furnadziska, Hristina Manovska, Goce Anastasovski, Valentina Dimkovic, Milena Furnadziska, and Zhikica Pagovski.
By: Gordana Mirkoska, UMD Regional Representative for D.C./MD/VA and Ajvar 5K DC Race Director